Optimize the life of your unit with Omniguard® Total Corrosion Protection Technology.
Ducane™ units now feature Omniguard® Total Corrosion Protection Technology, protecting against corrosive elements and extending the life of your unit for years to come.* When you consider a Ducane unit, quality and value are a given. You're getting peace of mind with great features and a smart design—and best of all, you get it right now.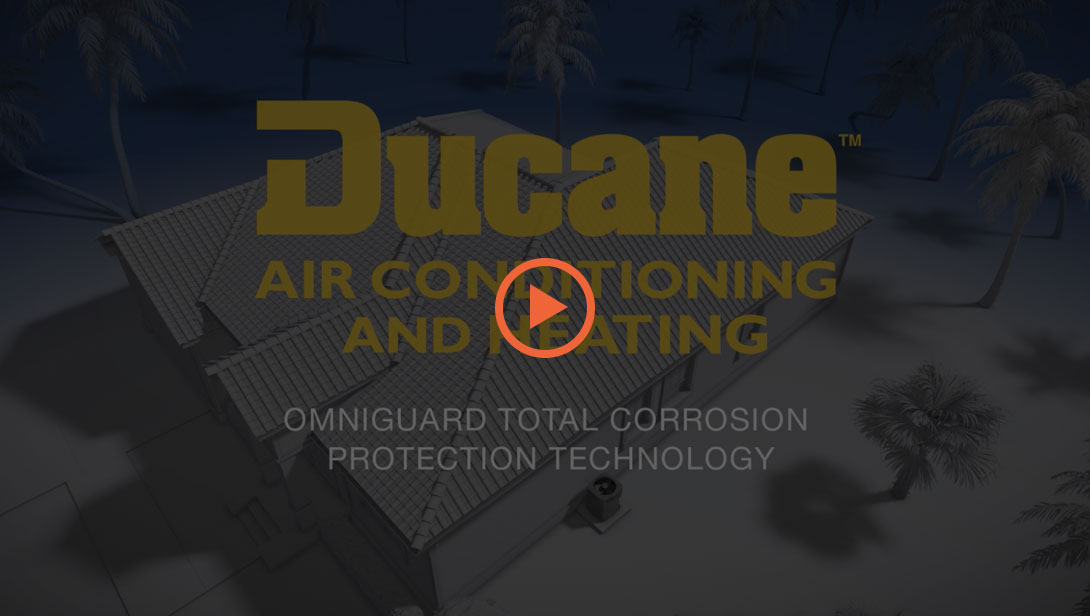 *Omniguard Total Corrosion Protection Technology is available on select units.
Depictions of corrosion are based on accelerated exterior/interior coil corrosion degradation; actual coil corrosion time frame may vary. Household items like paints, furniture, etc. emanate gaseous substances known as volatile organic compounds (VOC). VOCs are responsible for the new home smell and, when combined with moisture, can create organic acids that cause corrosion. Results are based on comparisons of standard copper tube and aluminum fin coils to an aluminum tube and aluminum fin coil constructed of specific alloys and indicate less corrosion over time. It does not alleviate 100% of corrosive effectives.